Introduction to Cochrane Reviews: How to use and get involved Workshop on 5-6 June 2012
Institute of Medical Research and Technology Assessment, Department of Medical Services, Ministry of Public Health in conjunction with Thai Cochrane Network will organize the workshop of "Introduction to Cochrane Reviews: How to use and get involved" on 5-6 June 2012 at Richmond Hotel, Nonthaburi Province.

This workshop has a target audience of new review authors, researchers, and people who plan to do a Cochrane review.

For more information please contact Ms.Arunee Thaiyakul by email at athaiyakul@gmail.com  or telephone at +66 2 590 6249 (office) and +66 86 721 6421 (mobile).

Highlighted New and Updated Cochrane Reviews Available in Thai
The plain language summary of highlighted new and updated Cochrane reviews is translated into Thai that has been launched in April 2012. This aims to be beneficial for people who are interested in medical knowledge in daily life that we also disseminate this on Faculty of Medicine, Khon Kaen University.


TCN members presented Cochrane Sytematic Review for Press
The Cochrane review titled 'Rapid versus stepwise negative pressure application for vacuum extraction assisted vaginal delivery' that was conducted by Dr Bunpode Suwannachat, Prof Pisake Lumbiganon, and Prof  Malinee Laopaiboon was presented at  KKU Press conference of 'KKU researchers meet the Press in March 2012'.This paper was published online in the Cochrane Library and BJOG in 2008 and 2011 respectively. There were six hospitals of research sites including Kalasin Hospital, Srinagarind Hospital (Khon Kaen University), Khon Kaen Hospital, Mother and Child Hospital Health Promotion Center Region 6 Khon Kaen, Police General Hospital, and Mahasarakham Hospital. It was jointly funded by Thailand Research Fund (TRF) and Wellcome Trust, United Kingdom. Please visit more information (Thai version).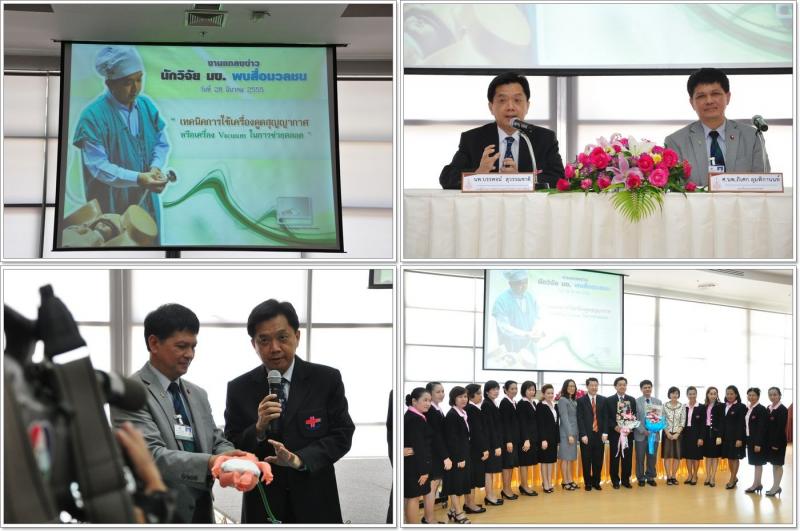 Cochrane Protocol Development and RevMan Workshop
This workshop was held on 25-26 January 2012 at Faculty of Nursing, Mahidol University, Bangkok by Thai Cochrane Network team consisting of Prof.Pisake Lumbiganon, Assoc.Prof.Malinee Laopaiboon, and Assist.Prof.Chetta Ngamjarus.

It aims to help both existing and potential Cochrane review authors who ar working on and planning to start working on a protocol.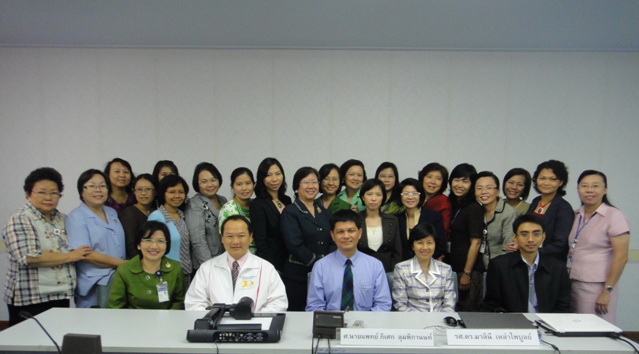 Introduction to Systematic Reviews of Diagnostic Test Accuracy 
(slides presented by Assist.Prof.Chetta Ngamjarus, Department of Biostatistics and Demography, Faculty of Public Health, Khon Kaen University) 

Research Synthesis in Healthcare (การวิจัยเชิงสังเคราะห์ในการดูแลรักษาสุขภาพ)
(written by Assoc.Prof.Malinee Laopaiboon, Department of Biostatistics and Demography, Faculty of Public Health and Prof.Pisake Lumbiganon, Department of Obstetrics and Gynecology, Faculty of Medicine, Khon Kaen University)